Why It Is So Important To Create An Estate Plan Sooner Rather Than Later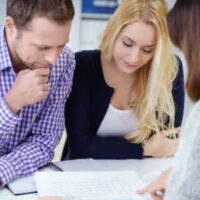 We have often written about how important it is to have a good estate plan including a will. Recently, news outlet Vox.com wrote an important article, telling others how important a last will can be — not just for you, but also for your family and loved ones.
Avoid the Fighting
One of the most important reasons to have a will isn't just to make sure that your things end up where, and with whom, you want them to end up with.
A last will can also avoid long, costly infighting between your relatives when you are gone. The thought of brother against brother, or new wife against child-of-former-marriage, or other familial fights after you're gone can be upsetting and troubling. A will can help avoid all of that.
A will is especially important if there's anybody who will be intentionally left out or disinherited. Do not assume that the son you haven't spoken to, or the ex-spouse you never legally divorced but who you don't talk to anymore, will just quietly accept your will that leaves them with less than what they think they deserve.
The time to inform them of your wishes in your will is now, while you are still able to explain what your will says and why it says that (although you don't legally need to give any explanation to anybody as to why your will says what it says). A will helps your relatives focus on grieving and moving on—not on expensive court battles, and debating what you "would have" wanted.
Mental Decline
And you may think that you're healthy and have nothing to worry about in the near future, which is likely to be true, but mental decline happens unexpectedly, and can happen a lot faster than physical decline. The last thing you want is to be in a position of not having a will, and yet, not being mentally competent to make a valid will.
Taking Care of Young Ones
Another reason not to wait to make a will is if you have young children, or young nieces or nephews—people underage, who can't inherit what you are leaving right away. You may need create a trust, or name guardians, or use other estate planning vehicles for them, to ensure that they are taken care of before they are old enough to take care of themselves.
Family Heirlooms
Remember that wills aren't just about money. Often, they can be about family heirlooms or memorabilia—things that have little monetary value, but significant personal value. Don't forget these items, as your relatives will fight over them the same way they do about money or property.
Call the Torrance estate planning attorneys at Samuel Ford Law today for help with your will, and to plan for the future today.
Resource:
vox.com/the-goods/22722978/estate-lawyer-planning-will-inheritance