What Happens If Someone Dies, But There Is No Proof Of Death Or No Body?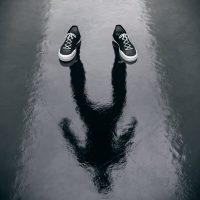 When someone dies, their property should be administered according to their estate plan, or according to what a probate court says. There is often dispute and debate about who gets what, challenge to estate documents, or things that the probate court has to iron out, in order to transfer the property to whomever it should be transferred to.
But there is one thing that is clear: Someone has died. Except, sometimes, that's not so clear.
When There is No Proof of Death
It is sometimes the case that we know someone is dead, but we can't prove it—there is no actual body or remains or death certificate.
People may just disappear—they go missing, and aren't heard from again. Other times, someone may be quite obviously deceased, there just isn't a body—imagine a situation where someone goes down in a plane crash and the bodies are never recovered. The same thing happens in building collapses, floods or natural disasters.
The problem is so common that by some estimates, there are about 90,000 cases at any one time, where people are missing, assumed to be dead, but we can't prove where they went or if they are in fact dead.
This puts family in a tough situation. The property of the deceased needs to be maintained, or at least, passed on for the benefit of his or her heirs. On the other hand, probate courts don't want to give away someone's property unless they are, in fact, definitely dead.
The Five Year Wait
The solution is found in the California probate code, which says that someone who has been missing for 5 years, is presumed dead, allowing their property to be probated. The absence must be confirmed after making a diligent search for the whereabouts of the missing person, and the 5 year absence must be continuous and consecutive.
For the purpose of probate, and valuation of assets, death will be presumed to have occurred at the end of the 5 year period.
Shortening the Period
However, there are cases where family or beneficiaries don't need to wait the full 5 years. This is the case where there is some accident or casualty, and the body of the deceased cannot be or was not recovered. So long as it can be proven that the deceased was actually at the location of the catastrophe or event causing death, the family can have an estate probated at any time.
Who Can File?
Anybody who is family (including spouses, domestic partners, and even creditors) can file a petition with the probate court, asking the court to declare the deceased dead, and thus, commencing administration of the estate. Friends or acquaintances cannot file the petition.
In the unlikely event a missing person resurfaces, he or she has 5 years to file an action to recover any previously distributed property.
Call the Torrance will and estate attorneys at Samuel Ford Law today for help with your estate, and with any probate needs that you may have.
Sources:
law.justia.com/codes/california/2009/prob/1845-1849.5.html
codes.findlaw.com/ca/probate-code/prob-sect-1846