Long Term Care Planning In Your Estate Plan: What Are The Differences?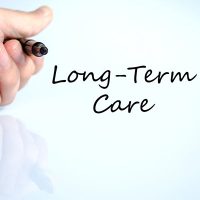 If you are creating an estate plan, one thing you may be considering is planning for long term care, and the expenses related to it. That may be care for you, or leaving money to help care for a loved one, if and when he or she needs long term care.
Long Term Care
But the phrase "long term care" is misleading, because long term care is really just a general phrase for a number of different options, all designed to take care of people in need for a long period of time. The type of long term care that someone needs, depends on who they are and their condition.
Nursing Homes
One type of long term care we're all familiar with is a nursing home. Many people use "nursing home" as, again, a word that means all long term care, but nursing homes are not the same as other long term care options.
A nursing home is for patients that are in need of regular and consistent medical care; they may be bedridden, unconscious, or infirm. They may need regular attention from nurses, therapists or doctors. They may be suffering from serious illnesses, which may be permanent, or debilitating.
Many nursing homes do have some facilities for recreation for residents who are more active, but nursing homes are not intended to be a "lifestyle," or to provide a social living environment; their primary goal is caring for those who cannot care for their own everyday health or medical needs.
Assisted Living
Assisted living communities are different. Although many do offer medical care and services on-site, or immediate access to them, assisted living is intended to provide a more traditional living environment for residents. Some assisted living facilities will even have on-site entertainment, bringing in musical acts, or comedians to entertain residents.
Most people in assisted living will have their own rooms, some with their own kitchens, as opposed to nursing homes, where rooms may be shared with other residents, like a hospital.
Most people in assisted living can care for themselves, but may need help with certain life activities. For example, a resident may be able to watch TV, socialize, or play games with others, but may need help bathing or managing medicine or dressing themselves.
Estate Plan Considerations
If you're thinking of cost when creating an estate plan, note that nursing home care generally costs more than assisted living. This makes sense, given the more involved medical and nursing care that is associated with nursing homes.
According to one survey, the average monthly cost of an assisted living facility is just over $4,000 per month. Compare that to a nursing home, which can cost between $7,000-$9,000 a month on average, depending on whether the resident has a private room or not.
Let us help you plan for the future, for yourself, or your family. Call the Torrance will and estate attorneys at Samuel Ford Law today.
Sources:
courtyardgardensseniorliving.com/whats-the-difference-between-an-assisted-living-community-in-florida-and-a-nursing-home/#:~:text=In%20a%20nursing%20home%2C%20residents,or%20moving%20around%20the%20facility.
fivestarseniorliving.com/blog/what-is-the-difference-between-assisted-living-and-nursing-homes