Planning For Your Digital Assets In Your Estate Plan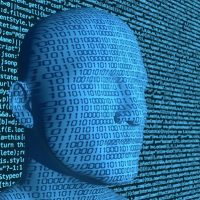 When we think of assets and the property that we want to plan for or to pass on to our beneficiaries, we often think of physical assets or property. But there are also those assets that are in our computers, in our accounts, or in the cloud—that is, our digital assets. When making an estate plan, digital assets should be considered as well.
What are Digital Assets?
Digital assets are unique in that some of those assets may not have actual monetary value—your emails, family photos, or whatever else is on your Instagram account, may not be worth much—but it may have sentimental value that you want to preserve and pass on. Or, it may have private personal information that you want to ensure is disposed of properly.
And yes, some things may have actual financial value, such as credits in a digital account or in a video game account, or downloaded video games, songs or videos. Cryptocurrency may also have value.
You should give thought as to what you want to happen to each of your digital accounts. Some you may want preserved. Some you may want destroyed. Others you may only want one particular person to have access to. You need to decide who will access what, and what information nobody should ever be able to access.
Appointing an Executor
In your estate plan, you can appoint one person to be the executor of your digital assets. Upon your passing, this person will be provided with the accounts and relevant passwords. That person will then use the passwords in the way that you designate.
This process is actually spelled out in California law, the Revised Uniform Fiduciary Access to Digital Assets Act, which allows people to appoint someone as the executor of digital assets, and to determine what will happen to digital assets.
Some social media accounts or companies have their own provisions for allowing access to accounts when you pass. Be aware that whatever instructions you leave there, directly with the social media company, or online website, will override your estate plan instructions, in the event they conflict. Note that any online company with digital assets will have to oblige by your wishes, although it doesn't have to dig up older, deleted posts made before the initial user passed away.
Compliance and Safety
How can you be sure that whomever you appoint will do as you say in your estate plan, or be sure that the private confidential information you are leaving won't be misused? Because the law requires that whomever you appoint, protect your confidential and private digital information.
Whomever you appoint as your digital executor cannot impersonate you, violate any copyrights, and although online companies need to prove access, they don't have to provide your executor any exact password (remember its you, in your estate plan, that will be providing whatever passwords that you want to provide).
Call the Torrance will and estate attorneys at Samuel Ford Law today to help plan for your digital assets in your estate plan.
Sources:
jdsupra.com/post/contentViewerEmbed.aspx?fid=6de52adf-e61c-458a-bfa1-04678b790c02
nwpgrt.org/wp-content/uploads/2015/09/Your-Digital-Assets.pdf