Late Simpson's Creator Had Problem With His Pet Trust – Don't Make The Same Mistakes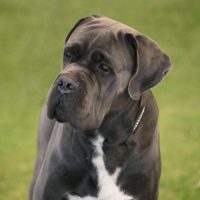 In your estate planning documents, we often plan for everybody we can think of, from friends to family to charities. But what about our pets? What will happen to your pet after you pass?
Yes, you can leave your pet to whomever you want in your estate documents (or if you have no estate documents, your pet will pass to whomever is designated by state law, just like any other form of property).
Paying for the Pet
But even if you do plan for your pet in your estate documents, how will whomever you designate actually pay to care for your pet? You need to do more than pass your pet on to a responsible owner—you need to give that new owner the financial resources, if needed, to care for the pet for the duration of the animal's lifetime.
Simpson's Creator May Not Have Planned
And if you think that is obvious, take a lesson from a few years back from the late creator of the TV show "The Simpsons," Sam Simon (who co-created the show with Matt Groenig). Although a millionaire, Simon forgot to leave money in his estate for the care of his large 100+ pound dog, a dog that, by many accounts, had some aggression issues.
The new owner of the dog was left to sue the trust, alleging that he had been left the dog, without any money (or enough money) from the state plan documents to pay for the care, training and upkeep of the dog. According to the lawsuit, the care and upkeep amounted to over $100,000 a year.
The new owner further contended that Simon had made a verbal promise to the new owner, to leave pet expenses in Simon's estate documents.
Trust Says Request is Excessive
Simon's trust, in response, did admit that some expenses were needed for the dog's care, but that the amounts the new owner was asking for were excessive and unnecessary. According to some reports, the new owner was asking for money for the dog's monthly acupuncture appointments. The trust also contended that many other people would have been ready, willing and able to take and care for the dog, at a much lower cost.
Plan Ahead for Your Animals
What matters in the dispute is not who is right and who is wrong (and both sides probably share some blame, to some extent). What matters is that Simon, who was by all accounts a millionaire, and who had what were believed to be very comprehensive estate documents, still did not have an estate plan that was complete enough to avoid fighting after he passed on.
Remember that if you have an animal and you want to care for the animal in your estate plan, that plan needs to have a reasonable estimation of the care and maintenance of the animal, and provide some way for payment of those monies to whomever is designated to care for the animal or animals.
Is your estate plan as complete as you think it is? It may not be. Call the Torrance will and estate attorneys at Samuel Ford Law today.
Sources:
variety.com/2015/tv/news/sam-simon-co-creator-of-the-simpsons-dies-at-59-1201448945/
abajournal.com/news/article/did_sam_simon_intend_to_pay_his_dogs_140k_expenses_animal_groups_growl_over