Health Care Directives And POLST Orders: What's The Difference And Do You Need Both?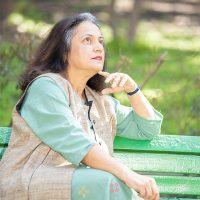 Many of us are aware of the importance of the documents that direct others as to our healthcare, when we get ill, or when we get too infirm or unable to make our own medical and healthcare decisions. But there is a lot of confusion about two different types of documents, that sound similar, but which are actually quite different even though they generally speak to the same topic: The Advanced Health Care Directive (AHD) and what is known as a Physician Orders for Life Sustaining Treatment (POLST) form.
What is an AHD?
The AHD is a document that you draft up as part of your estate plan. It will appoint someone who will make your healthcare decisions for you when you can't. It can include every detail of your medical care, such as things like what medicines you will or will not take, and how you want medical decisions to be made to account for your religious, moral or ethical beliefs.
The AHD may say that if you need nursing home  care, you would like to be in one that has Kosher food options, or if you need an in-home caretaker you want one that shares your religious beliefs.
The POLST Form
A POLST form is different. The POLST form is signed by a medical professional and it outlines the medical care that you want, usually just in the event of an emergency. Usually, it is not a comprehensive long-term planning document, but rather an "in case of emergency" event for people who may be sick or in hospice or who may not have a lot of time left.
A POLST doesn't designate any one person to make decisions for you the way an AHD does. It just gives directions to emergency medical personnel.
Those directions are much more specific (and medical) than what is in an AHD. The POLST may say, for example, not to resuscitate you, or that you just want to be kept comfortable, or that you do or do not want feeding tubes. The POLST form is often used only for first responders or emergency personnel who may need to attend to your emergency, whereas the AHD is a longer-term document that discusses all aspects of your medical care for a longer period of time. After all, there are times where someone may become mentally or physically incompetent or unable to make his or her medical decisions, but still have many years to live.
Make Sure You Have Both
You should have both a POLST and an AHD—one is not in replacement of the other. Physicians in California must, by law, follow whatever wishes that you put into your POLST. If there is a conflict between the two, it is often the most recently made or altered document that will take precedence.
Do you have the documents you need in your estate plan?  Call the Torrance will and estate attorneys at Samuel Ford Law today for a full review of your estate plan.
Sources:
capolst.org/
cacatholic.org/article/faq-polst-and-advance-directives