How To Choose An Individual Trustee For Your Trust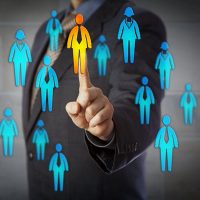 If you are using or forming a trust as part of your estate planning strategy, you will need a trustee. A trustee administers the trust, manages it, and makes sure the assets or property put in the trust are distributed as you want them to be.
Corporate Trustees
For large estates, there are corporate or institutional trustees; some are financial professionals or banks, or even companies that specialize in administering trusts. But not all of us need such large corporate trustees. For many of us, we would prefer, or it is more cost effective to, appoint friends, relatives or others to be the trustee of our trust.
But how do you know who should be your trustee? Most people choose immediate family or close friends, and that is fine—but the question is which one to choose and what are the things you should look for, when choosing an individual to be the trustee of your trust?
Finances and FInancial Management
One thing to consider is someone's financial skills. You likely have assets that require management; that doesn't mean the trustee has to be a financial wizard, but he or she should be familiar with managing assets—investing, monitoring the investments, and cashing out of investments when appropriate. That includes keeping track of creditors and debts, and knowing when and how to pay those debts.
Age Matters
Age matters because you would like your trustee to be around to administer the trustee for as long as possible. Most trusts will allow you to appoint a secondary trustee, but ideally, you want a trustee with a life expectancy that allows him or her to be around to administer the trustee until all assets are distributed.
Scheduling
Trustees that have flexible schedules are best. Emergencies happen, and often, management of assets is required during working hours. Someone with flexibility of schedule—perhaps someone who works from home, or as their own boss, if you know anybody—is ideal, as the trustee may have to handle trust business during normal working hours.
Communication and Diplomacy
Trustees may have to handle delicate situations, including speaking to friends and family who may be upset at what you put in your trust or estate plan. A trustee with diplomatic skills, who can communicate comfortably, including conveying difficult information, is a great quality to look for.
Smart and Fair Decision Making
Your trust may give the trustee the ability to make subjective decisions. For example your instructions may say that property can be distributed "as needed for major life expenses." That doesn't have a definition. That means that your trustee will have to use his or her best judgment, and be fair to everyone involved.
Location
Ideally, you want your trustee to be near your beneficiaries, near your financial institutions, or near as much of your property as possible. Working remotely is the norm nowadays, but when it comes to trustees, closer may be a better option.
Questions about forming or using trusts in your estate plan? Call the Torrance will and estate attorneys at Samuel Ford Law today.
Sources:
investopedia.com/terms/t/trustee.asp
usbank.com/wealth-management/financial-perspectives/trust-and-estate-planning/how-to-choose-a-trustee-of-a-trust.html