When Is The Best Time To Start Your Estate Planning? Is It Ever Too Early Or Is It Ever Too Late?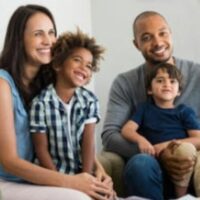 It is never too early to begin your estate planning. If you have not done so already, a few life events should be the impetus to do so. Some of those include: getting married, buying a house, and having children. It is recommended that the moment one turns 18 years of age that they should at the very least create an advance healthcare directive. Medical emergencies can happen to anyone at any age. Everyone needs an advance healthcare directive so that someone trustworthy makes any medical decisions for you, should you become unable. Depending on your assets, it can be a very good idea to begin your complete estate plan even in your young adult years. Creating your estate plan early can potentially save you huge amounts of unnecessary taxes.
You should have a full estate plan in place once you are married. If you do not have a solid estate plan, the court will decide how to decide how to distribute your assets, and it might not be the way you would like.  You want to be sure that your assets to go exactly where you intend, rather than allowing the state of California to decide for you. Once you have children, there are several incredibly important reasons to have a proper estate plan in place, including naming guardians and ensuring that your children inherit your assets in the time and manner that you choose, rather than all at once in a lump sum.
An estate plan also allows you to leave your ideas, guidance, guidelines, and advice to your loved ones so that they realize your intentions for your assets once you are gone. This allows you to have peace of mind that your children and loved ones will be taken care of longer term.
If you own a home, you should also create an estate plan with an estate planning lawyer. Houses and other real estate come with their own set of rules, regulations, fees and taxes. You can be in for some nasty surprises if you don't have proper planning in place for the house you own. So if you own a house, definitely create an estate plan.
For more information on Estate Planning in the State of California, an initial consultation is your next best step. Get the information and legal answers you are seeking by calling 310-755-0383.