Events That Could Trigger The Need To Revise Your Estate Documents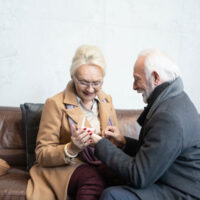 You did it all-you visited your estate lawyer, drafted your will, trusts, you have letters of administration, some health care directives, and now you're done. Now that all that's behind you, you are set….or not quite. Because events in your life can trigger the need to revise these documents.
But life changes to some extent happen all the time. Does every event in your life require re-doing your estate documents? What events should make you think that maybe you need to revisit some of your documents, to make sure that they are up to date?
Marriages or Divorces
Anytime there is a spousal change, that should be an immediate clue to revise your estate documents. Your estate documents probably left a lot to your spouse. If you get divorced, you will need to revise those documents—the divorce, by itself, doesn't change your estate documents.
The same is true if you remarry. You don't want to remarry, only for your new spouse to find that all your estate documents still leave property to your ex wife or husband.
Kids
Of course, if you have kids, you may want to re-look at your wills and trusts, to ensure that your new child is included in them. But you should revise your estate documents even if you remarry, and you now have step kids. You may want to leave some of your estate to the step children.
Serious illness
Did a spouse or a child suffer a serious accident, or come down with a serious illness that will impact them for life? If so, you may want to revise your estate documents. Succession—that is, someone who was supposed to inherit property, predeceasing you—as well as the different and increased needs of someone who is ill or disabled, may need to be accounted for in your estate plan.
Starting a business
Now that you have a business, you may have stock that someone will inherit. You may want them to continue in the business, or at least, continue to reap a profit from your interest in the business. Often, this may involve both amending your estate documents, and your business documents.
Moving out of state
Usually, your estate documents continue to be valid, even if you change states. However, in some cases, state laws may affect the administration of your estate documents, and may need to be changed.
Changing your mind
As time goes on, you may simply find people come and go in your life, or certain organizations, businesses, or people, mean more or less to you as time goes on. If this happens, it may be time to revise your estate documents.
Acquiring pets and property
Did you acquire property of significant value– a boat, an art piece, or an instrument? You may want that property included in your estate documents. The same is true with any animals that are acquired. You may want directives on who cares for the animal, and you may want to leave money to assist in the caring of the animal.
Do you need to create or revise estate documents? Call the Torrance will attorneys at Samuel Ford Law today to discuss your estate plan.
Sources:
fidelity.com/life-events/estate-planning/update-estate-plan
cnbc.com/2021/12/07/its-essential-to-review-your-will-or-estate-plan-every-few-years.html