Decanting Lets You Modify Irrevocable Trusts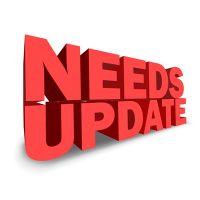 There are a number of benefits to having an irrevocable trust. Because you cannot just use the assets of an irrevocable trust, or turn an irrevocable trust into a revocable one, neither can creditors, making it a very good creditor protection idea.
There's a Tradeoff
But with those benefits of an irrevocable trust comes tradeoffs—specifically, as the name implies, the permanency of having a trust that you cannot revoke. And even if you could change an irrevocable trust, you would expose the assets in the trust to possible creditors.
Changing Irrevocable Trusts
But life carries with it unexpected events. Events, circumstances and things can change as time goes on, that may make you want to alter or change your irrevocable trust.
Maybe you left property to someone who you are no longer close with, or to someone who has suffered an injury or disability that doesn't make him or her able to responsibly take, manage or use the assets left to them. Law changes, like changes to tax laws, may warrant that something in your irrevocable trust be changed.
It used to be that to change an irrevocable trust, even in these types of situations, you would need the permission of a judge, which of course, carries with it the time and expense related to any legal action (note that this was only with an irrevocable trust; other kinds of trusts don't need court intervention or approval to be changed).
Changes to California Decanting Laws
But California recently changed its laws, allowing for what is known as decanting of an irrevocable trust. Decanting allows you to alter the terms of an irrevocable trust, without exposing the assets in the trust to creditors.
In reality, decanting isn't changing the terms of an irrevocable trust—it's really like pouring the assets of the trust into another, separate trust that has whatever new or updated terms or conditions that you want on it.
Limitations to Decanting
There are some limitations to decanting an irrevocable trust:
Decanting is only allowed if the original trust allows it, and decanting is subject to whatever terms or conditions are set forth in the original irrevocable trust. If the original trust specifically says no decanting is allowed, decanting cannot be done (without court intervention)
Before decanting, 60 days notice must be provided to all interested parties and any beneficiaries.
Only trusts created after 2019 can be decanted
Some charitable trusts cannot be decanted
The trustee cannot increase the trustee's own compensation
Any party that must be notified, does have the right to contest the decanting, and the notice to them must inform them of this right.
The terms that can be modified when decanting can include adding beneficiaries, altering trustee designations, altering who is a remainder and who is a current beneficiary, and altering the terms and conditions of any kinds of distributions in the trust.
Call the Torrance will and estate attorneys at Samuel Ford Law today for help making, changing and altering your estate plan, as your life and needs may change.
Sources:
leginfo.legislature.ca.gov/faces/billTextClient.xhtml?bill_id=201720180SB909
law.justia.com/codes/california/2018/code-prob/division-9/part-9/section-19502/