Could A Life Settlement Help You?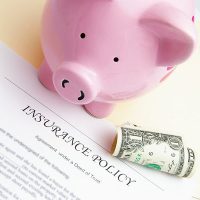 For many of us, life insurance is a valuable asset that will ensure that our loved ones have the financial means to continue should something happen to us. But insurance is always a risk—not just for the insurance company, but for us as well. After years of paying for a policy, there is no guarantee that we will ever need to cash out on that policy.
Do You Need Your Policy?
This is the situation that many seniors find themselves in. Perhaps they have outlived the insurance policy's beneficiaries. Or, they may find that whomever the beneficiary of the policy is, doesn't need the funds the way that they may have needed them many years ago, when you first took out the policy.
When this happened in the past, people often had only two options. They could just let the policy lapse, getting nothing, or they could opt for a very small cash out value. But life settlements are a third option: a third, neutral, and unrelated party, will get the proceeds of the policy.
Why a Life Settlement?
This can be helpful if you have beneficiaries who you would like to inherit funds, but those beneficiaries to your estate plan, are not the beneficiaries of the insurance policy-you can sell the policy and leave the funds to beneficiaries.
It can also be helpful when you need a cash infusion, and you would rather receive cash, as opposed to leaving the cash to your beneficiaries. It can also help if you don't want to or can't afford to keep paying life insurance premiums.
Usually life settlements are for people who have life expectancies of no more than ten years.
How they Work
Life settlements work when you sell the policy to a third party. The third party is usually a vendor or a company, which then resells the benefits of the policy to investors.
You get a payout that is less than the face value of the policy, but still more than what the cash out value of the policy would be. Unfortunately, there is no real way to know what a fair payout is, and there is no clearinghouse or database to see what a fair payout may be. Your best option may simply be to shop around with reputable companies to see what is and is not a fair payout price.
The final purchaser of the policy becomes like the beneficiary to the life insurance policy. The buyer pays the premiums, and receives the payout when you die.
Taxes
Because you get money from cashing out on your policy, the IRS considers that taxable money, so long as the money you're getting exceeds what you have previously paid in premiums. If you are opting to just cash one policy out and buy another, you may be able to avoid the tax penalty by using what is known as a 1035 exchange, which avoids the tax burden.
Insurance is a large part of any tax planning strategy. Call the Torrance will and estate attorneys at Samuel Ford Law today for help.
Sources:
finra.org/investors/alerts/seniors-beware-what-you-should-know-about-life-settlements
investopedia.com/terms/l/life_settlement.asp