Actor Chadwick Boseman's Family Resolves Estate Dispute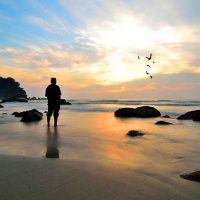 We tend to assume that estate planning is something for older people. As a result, many younger people, even those with assets and means, can easily forget or ignore the importance of good estate planning. Such was the case with actor Chadwick Boseman, the star of many movies, including Marvel's hit Black Panther.
Beloved Actor Passes Away Without a Will
You may remember that Boseman tragically died in 2020 from cancer, after being sick for an extended period of time. Boseman apparently died without a will or an estate plan, leaving family to argue over who would get what from his multimillion dollar estate.
Boseman left behind a wife, as well as his parents. Complicating matters, Boseman and his wife were not married very long before he passed, a fact that can often trigger accusations and infighting when it comes to distribution of estates and assets.
Family Will Split the Estate
Although many Hollywood estate battles are long and messy and contentious, this one apparently was not. It appears that Boseman's estate has been settled amicably by the family. They ultimately opted to split the assets of the estate (after expenses and creditors were paid), evenly between Boseman's wife and parents.
Under California's intestacy laws, this is how the estate would have been handled anyway, as most of Boseman's property was his own—he hadn't been married long enough to have property that was considered community property.
Community property would have gone directly to his wife, leaving out his parents. But given the short duration of the marriage, the property that was mostly left was not community property, so even in the absence of an agreement, under intestate laws, the property would have legally been split evenly between Boseman's wife and parents.
Just because the parties here came to an amicable resolution, doesn't mean that the failure to have an estate plan came without cost. The probate process likely cost Boseman (that is, his heirs) a lot of time and money, in trying to figure out how everything would be divided and resolved between them.
Many People Go Without a Will
According to a Gallup poll, just under 40% of Americans aged 30-49 have a will that describes how they want property or assets distributed. Other estimates say that only about 33% of people take the time to draw up a will, even though the only legal requirement to have one is being 18 or older.
But not every family dispute ends as amicably as Boseman's seemingly did; music legend Prince also died without a will. Prince did not have a wife or kids, which left distant relatives and friends to fight over Prince's assets, fights that have been going on for years.
No matter who you are, or what assets you may have, a good estate plan can help you and your relatives. Call the Torrance will attorneys at Samuel Ford Law today.
Sources:
wealthmanagement.com/high-net-worth/chadwick-boseman-s-estate-reaches-amicable-agreement
nbcnews.com/think/opinion/-chadwick-boseman-23-million-estate-exception-not-rule-rcna36196