Aretha Franklin's Family Goes To Court Over Multiple Wills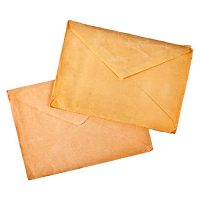 Although rock and blues legend Aretha Franklin died in 2018, the debate over her estate is apparently just beginning. Franklin's relatives are headed to court, to debate about what she wanted to happen with her sizable estate.
No Formal Will
Like many people, Franklin died without a will. By some accounts, she was hesitant to do a will, because she was very private, and didn't want information about her assets exposed. What she did have, was a series of handwritten desires. The problem is that some of what she wrote in some writings contradicts with what is contained in other writings.
The Two Wills
It was largely believed that Franklin's estate would be evenly divided amongst her sons—at least, before multiple writings were uncovered, expressing how Franklin wanted her estate distributed.
Franklin had one writing in a cabinet that left assets to her third son. All of the pages of that earlier writing have a signature on them, indicating that it may, in fact, be what Franklin wanted to happen. This document was actually notarized, giving it some measure of validity. That document is, legally, a will.
But Franklin's second and fourth sons say differently. They discovered another writing in Franklin's notebook, and they say that those writings should be the will that is followed. Under that will, those children inherit a sizable part of Franklin's estate—but only under the condition that they take business classes (something, incidentally, that could have easily been accomplished with the creation of a trust—which also would have provided Franklin the privacy that she desired as well).
That second writing is signed and initialed by Franklin, in the same style that she autographed other documents. It was also dated—meeting all the requirements of  will in Michigan, where that document was found and apparently written. That second writing is dated later than the first indicating that perhaps, it is a more current expression of what Franklin wanted to happen with her estate.
Franklin also has a first son, with special needs, who will not be affected by whomever wins the contest, regardless of which sons win the probate case.
And if that isn't enough, there is even a voicemail that was uncovered, wherein Franklin talks about preparing another writing, although that voicemail will not be heard as evidence in the probate case.
Issues for the Court
The court case is now beginning and the court needs to determine what Franklin really wanted to happen with her assets, and whether either of these writings are legally valid and enforceable wills.
The end lesson in this is that good estate planning is a necessity, no matter who you are. Don't leave family to fight with one another over what they think you wanted to happen—make it clear from the start.
A good estate plan can keep friends and family from fighting with each other later on.  Call the Torrance will and estate attorneys at Samuel Ford Law today.
Sources:
bbc.com/news/world-us-canada-66158755
freep.com/story/entertainment/music/brian-mccollum/2023/07/10/aretha-franklin-estate-trial-pontiac/70396725007/