Rights Of Surviving Spouses In California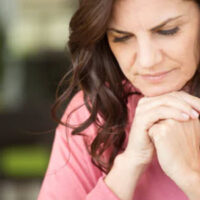 Surviving Spouses in California have several rights and benefits provided by California law.
Omitted Spouse's Share
If a spouse was left out of a Will unintentionally, the surviving spouse is considered an "omitted spouse" under California probate code 21610, and is entitled to receive all of the deceased spouse's community property and a share of the deceased spouse's separate property, however, the share of the separate property cannot be larger than one half. If a deceased spouse did not leave a Will, the same applies, however the share of the separate property can be up to 100%, depending on how many other heirs survive the deceased spouse.
If it can be shown that a spouse was intentionally omitted from the deceased spouse's Will, or that the deceased spouse provided for the surviving spouse through other means, like life insurance or TOD accounts, and intended that to take the place of any provision in a Will, then the surviving spouse is not entitled to any of the above.
Other Benefits
Surviving spouses also have the rights to stay in the family home for 60 days or longer, and to an allowance from your estate, to help them survive while the lengthy probate administration proceeds.
Every family and situation is different and unique. Make sure your estate documents reflect your own life. Call the Torrance estate planning attorneys at Samuel Ford Law for help planning your estate today.