If You're A Trustee, Don't Forget These Vital Duties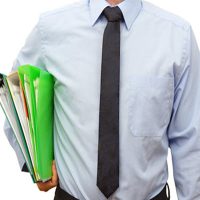 If you are appointing a trustee, or you are someone who is appointed a trustee, you may already know that you have a lot of job responsibilities. Some are well known, and some are somewhat obvious. But other duties are less well known. Here are some things that you, as trustee, can easily overlook—but they are vital parts of a trustee's duties.
Successor trustee authorization – So you are the trustee. But what about after you? Or, what if you pass before the trust actually takes effect? Most trusts will have a successor trustee to plan for these contingencies. As the primary trustee, you need to make sure that the successor trustee has access to bank accounts, and you also need to have a document where the successor trustee accepts the position—even though he or she isn't the trustee just yet.
Property rental – Often, property is just left outright to the family. But if it is not, and the family is living in the deceased's property, that family needs to be paying rent. It is the trustee's duty to ensure that this happens. It can seem distasteful to ask for rent from the deceased's family, but if the trust or will is silent about it, the presumption is that anybody, family included, needs to pay rent if they are living in property held by the estate or trust.
Running businesses – as the trustee, you can be held liable if the deceased's business fails, causing losses to the estate. You don't personally need to run the deceased's business, or increase its profit margins—you just need to ensure it is still running or that it is running according to the deceased's wishes. You may have to resolve ownership or control disputes, in the absence of the deceased.
Identify beneficiaries – The trust may say "XYZ property goes to my brother." But where is that brother? He could be living in another state. He could be estranged. He could be overseas. As the trustee, if you see he is a named beneficiary, you need to work on finding him, to give him (and other beneficiaries) notices about the estate's administration.
Valuations and appraisals– Almost everything in the estate needs to be appraised. You may need to retain the experts needed to do this for specialty items, like businesses or stocks or unique items, like coin, comic, or instrument collections. Almost every item in a trust needs to be appraised, unless the value of the property is obvious, or minimal.
Keep up payments on property – Even property that the deceased owned outright (that is, without a mortgage lien) still needs to be maintained. Homeowners association payments, insurances, or taxes, all need to be kept up to date. Property that may be out of code and accruing city or county code violation penalties needs to be addressed.
Call the Torrance will attorneys at Samuel Ford Law today for help if you were named as a trustee.
Sources:
cpajournal.com/2019/06/03/understanding-the-duties-of-a-trustee-in-administering-a-trust/
trustandwill.com/learn/trustee-definition